What Does an Alternator Do?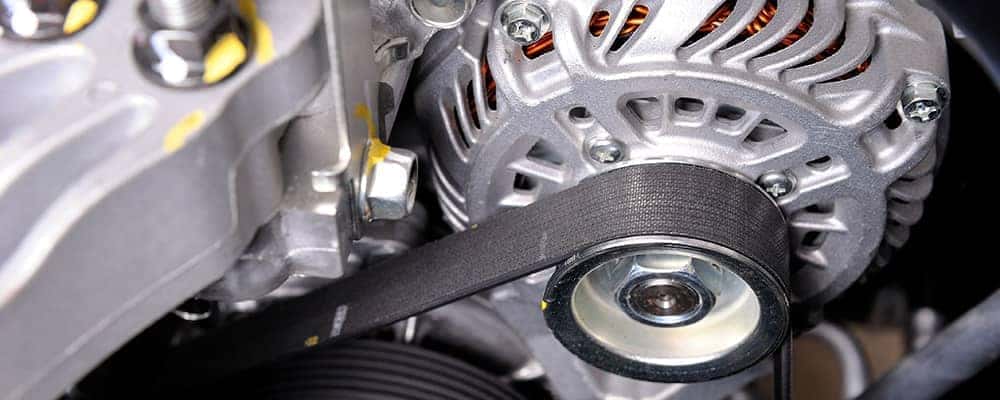 ---
Along with many Arlington drivers, you may also be wondering, "What does an alternator do?" You have come to the right place. The automotive experts at Alexandria Volkswagen would be more than happy to answer all of your automotive service questions. The alternator delivers power to the electrical system in your car when the vehicle is running. While many drivers believe that it is the battery that sends power to the electrical systems, it's only used to start the car. The alternator acts like a generator, using the gas engine as an energy source. Because this is such a critical component of your vehicle, it is important to know how to maintain it.
What are the Signs of a Faulty Alternator?
Are you noticing issues on the Washington DC roads that you think may be due to a faulty alternator? Listed below are a few warning signs to look for:
Battery warning light appearing on the dashboard
Dim headlights or interior lights
Burning rubber smell under the hood
Devices not charging
Whining or screeching sound after the vehicle has started
Unable to start
Failing Alternator or Faulty Battery?
Some Springfield drivers may confuse the warning signs above with the signs of a failing battery because both are similar. When the vehicle is in need of a jump-start, it is a good time to try and identify the issue. Jump-start the engine, then remove the jumper cables after it starts. If the vehicle won't start again, the culprit is likely your alternator. If this is the case, you will want to bring your vehicle in for service at Alexandria Volkswagen.
How Long Does an Alternator Last?
Most alternators last between 80,000 and 150,000 miles — or about seven years. Keep in mind that your driving habits and the quality of the alternator itself can affect this interval. Some of those outside factors include:
Alternator quality
Driving conditions
Power drain on the alternator
How Much is an Alternator?
If your vehicle requires a new alternator, you may also be asking, "How much is an alternator?" The price really depends on your particular make and model. If you would like a quote, do not hesitate to reach out to us for more information. We carry alternators that are designed for your particular vehicle. You can also trust that our highly-skilled technicians will properly install any parts for you.
Find a New Alternator at Alexandria Volkswagen
Whether you want to replace the alternator on your own, or you prefer to leave this task to a professional, the team at Alexandria Volkswagen is here to assist you. Visit our service center or parts department when your vehicle is in need of a new alternator.