What Are the Volkswagen AWD Models?
What Are the Volkswagen AWD Models?
If you're driving a new Volkswagen, and your car has all-wheel drive (AWD), you're taking advantage of a revolutionary AWD system that VW calls 4MOTION®. It combines the best features of all-wheel drive and four-wheel drive to give you a truly unprecedented level of control when the weather gets rough in Arlington. And if you're a safety-minded car shopper, the advanced technology that makes up VW 4MOTION® is just another way that VW has your needs in mind as you're cruising around town.
Learn more about which VW models have all-wheel drive with the team at Alexandria Volkswagen, your sales and finance experts.
Which VW Models Offer 4MOTION® All-Wheel Drive?
You'll find Volkswagen 4MOTION® on a range of VW vehicles, both small and large. Here's a listing of which VW models have all-wheel drive available or standard:
Volkswagen Atlas Cross Sport
Volkswagen ID.4
If you're looking for a particular model in the Volkswagen lineup and want to know if that vehicle comes with 4MOTION®, you can ask someone from our team. They're VW experts and ready to help you make the right choice.
How Does 4MOTION® Work?
As opposed to four-wheel drive, all-wheel drive is always working in Washington DC and doesn't need an on-off switch. 4MOTION® offers the advantages of AWD plus several advantages of 4WD. With an array of advanced sensors, each individual tire can get additional power when traction is lost, and it can also switch from front- to rear-wheel drive on the fly to maximize fuel economy.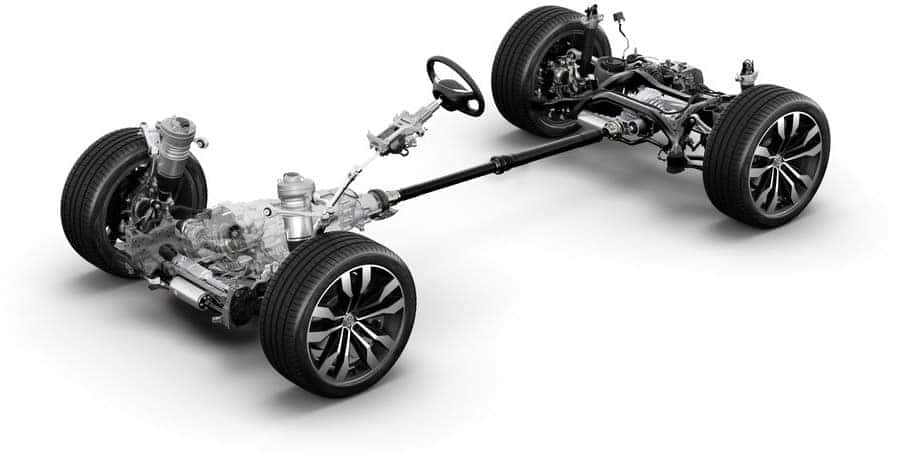 ---
Find Our Dealership in Alexandria
If you're near Springfield and ready to find that perfect Volkswagen, come have a chat with someone from our team. We've got the skills and know-how ready to help you make the right choice when you're buying that next vehicle. Contact us today to get started. We can't wait to hear from you!