What Do the Volkswagen Model Names Mean?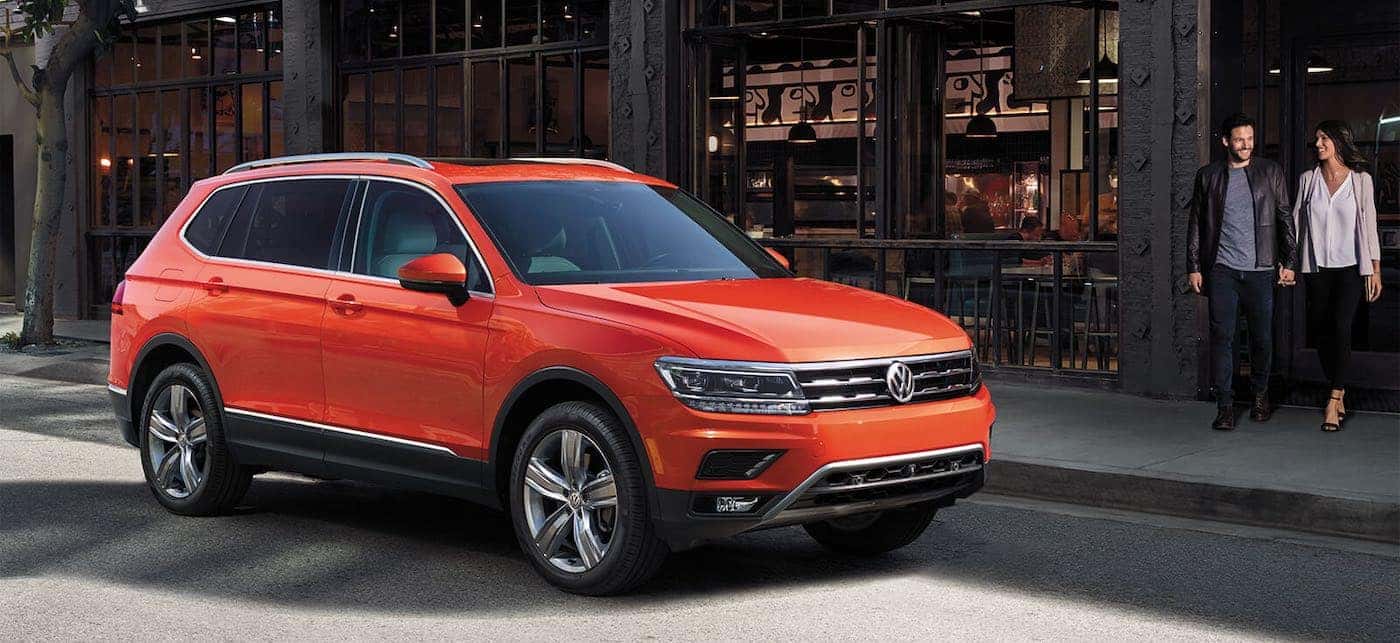 At Alexandria Volkswagen, our showroom near Arlington is full of models with unique names, but what do they mean? "Volkswagen" translates to the "the people's car" in German, and drives home the dependability of the brand. However, many of the Volkswagen models were bestowed with interesting and meaningful names of their own.
---
---
Volkswagen Car Names & Meanings
Golf Hatchback: The Golf is named after the Gulf Stream — a powerful current in the Atlantic Ocean.
Jetta Sedan: "Jetta" translates to "jet stream," which alludes to its sporty performance and athletic build.
Tiguan SUV: Tiguan is a combination of "tiger" and "leguan" — the German word for "iguana."
Atlas SUV: The Volkswagen Atlas is named after the Greek Titan Atlas. He held up the celestial heavens and was skilled in mathematics and astronomy.
Beetle Coupe & Convertible: The soon-to-be-retired VW Beetle earned its name from its bug-like shape. Fun fact: The VW Beetle was originally called the Volkswagen Type 1.
CC Sedan: The VW CC was retired recently but had one of the more straightforward names of the VW vehicles. CC stands for "Comfort Coupe."
Eos Convertible: Also recently retired, the Eos convertible offers beautiful views of the unforgettable sights around Washington DC. It was named after the Titaness and Greek goddess of the dawn.
Touareg SUV: The Tuareg people of the Saharan desert inspired the name of this SUV. Its style and spaciousness encourage Springfield drivers to see new sights and experience new adventures.
Test Drive a New Volkswagen at Alexandria Volkswagen!
At Alexandria Volkswagen, we have an impressive selection of new and used Volkswagen models for sale. Contact us to schedule a test drive in Alexandria, so you can learn more about Volkswagen history and experience the latest from the brand. Don't forget to ask about our new vehicle specials!
Interested in learning more about our brand? Why don't you start by exploring the Volkswagen CPO warranty coverage?
New Volkswagen Models
More From Alexandria Volkswagen
Are you ready for the 2022 Volkswagen Taos, Arlington drivers? The 2022 VW Taos is ready for your driveway or curb and we want you to be the first to get your hands on it! This is a smart and vibrant compact SUV that will thrill you as you take it on local roads or…

The new Volkswagen Jetta is a fantastic offering for many Arlington drivers. It features a sophisticated exterior design with modern elements that are guaranteed to get high remarks wherever you go. While the 2021 Volkswagen Jetta is a head-turner, its interior is also a fantastic place to spend time. The interior Volkswagen Jetta dimensions…

The 2021 Volkswagen Tiguan is one of the most popular vehicles on the roads of Arlington today. With its advanced performance and interior features, driving this SUV will make you and your passengers feel at home. The 2021 Volkswagen Tiguan interior features are unique in their own right; they assist you while you're on…