Although the GTI acronym has been in use for more than 40 years, many drivers near Arlington still wonder: What does GTI stand for on a VW? Although GTI stands for Gran Turismo Iniezione on some Italian models, Volkswagen uses GTI as shorthand for Grand Touring Injection.
What is GTI exactly? How much is a GTI Volkswagen for drivers near Washington DC and Springfield? Get the answers to these questions, and more, by reading on!
What Is GTI?
Grand Touring Injection is a type of direct fuel injection which Volkswagen first deployed in the Volkswagen Golf GTI of 1976! Direct fuel injection was first developed and tested in certain Gran Turismo Italian models, which were designed to power long-distance journeys without ever sacrificing performance or comfort.
Volkswagen innovated by making the technology relevant and accessible for daily drivers and vacationers alike! Although direct fuel injection is now commonplace in many vehicles and lineups, the 2019 Volkswagen Golf GTI is still one of the biggest names in invigorating, everyday performance.
How Much is a GTI Volkswagen?
The GTI label has stuck for more than four decades, and drivers continue to clamor after the latest innovations and exciting features offered on the well-loved Volkswagen Golf GTI. So, how much is a GTI Volkswagen in 2019? That depends on which Golf GTI trim level you select:
2019 VW Golf GTI S
2019 VW Golf GTI Rabbit Edition
2019 VW Golf GTI SE
2019 VW Golf Autobahn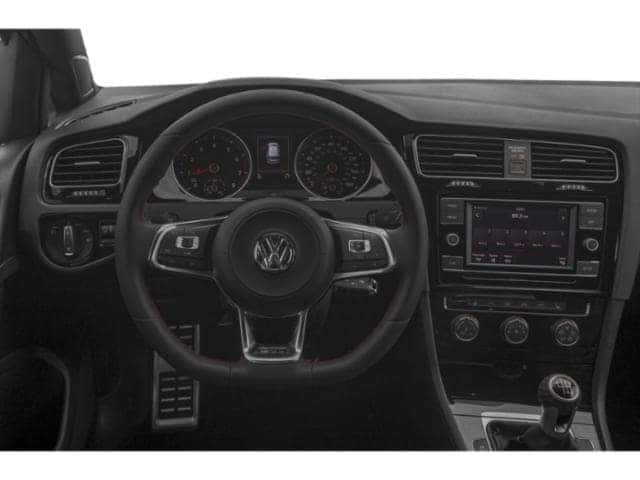 What can you expect from this year's model? In addition to FSI® direct fuel injection, the 2019 Volkswagen Golf GTI offers a VAQ front limited-slip differential, standard Drive Mode Selection, available DCC® adaptive chassis control, and a 6-speed manual transmission. With all of this new technology, it's faster than ever before.
Find Your GTI VW at Alexandria Volkswagen!
What does GTI stand for on VW? To learn more, compare the Volkswagen Golf vs. Volkswagen Golf GTI! Better yet, take a new Volkswagen Golf GTI for a test drive at Alexandria Volkswagen!
If you're ready to move forward, explore the Volkswagen Golf GTI accessories or apply for financing today! We also have the details on the VW hatchback models.