When Should I Get a Volkswagen Jetta Oil Change?
If you're ready to start taking great care of your new Jetta, "When should I get a Volkswagen Jetta oil change?" just might be the first question on your mind! Your first oil change and filter replacement will come at 10,000 miles, but since this is just one component of the Volkswagen Jetta maintenance schedule, you should make sure to take care of other required services while you're in the shop near Arlington! Take an in-depth look at what's needed, below.
10,000-Mile Jetta Service
When you've traveled your first 10,000 miles, it's time to go in for your first round of Jetta factory required maintenance. You'll take care of each of the following on this first visit, and again, each time you add another 10,000 miles to the odometer:
Volkswagen Jetta oil change
Filter replacement
Brake disc inspection
Spark plug replacement
Service interval reset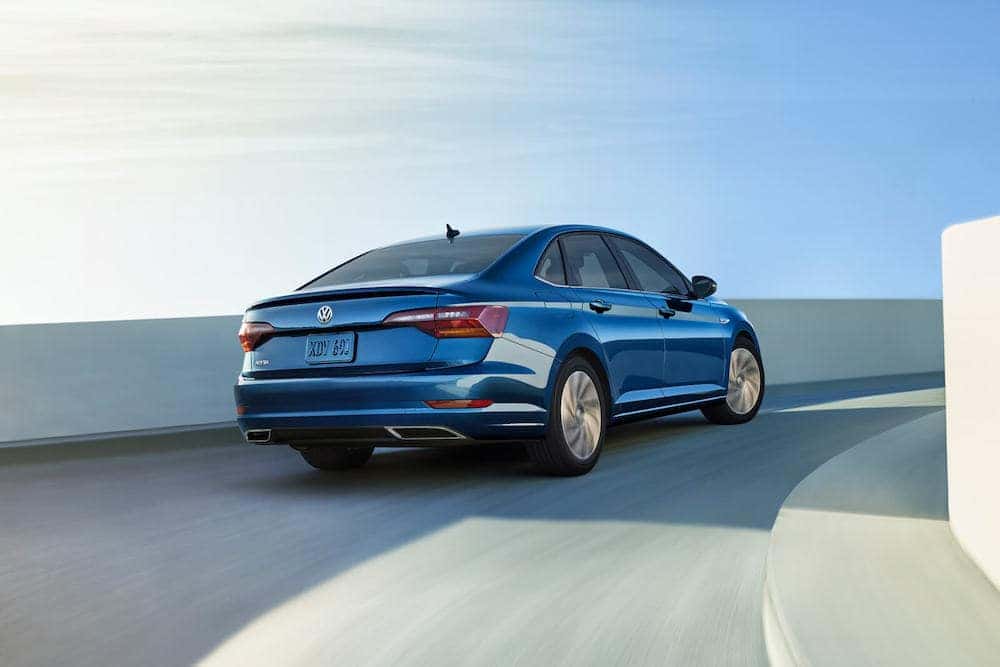 20,000-Mile Jetta Service
When you visit for your 20,000-mile Jetta service interval, you'll perform each of the 10,000-mile checks, plus each of the following:
Cabin air filter replacement
Transmission fluid check
Brake pad inspection
Coil spring and shock absorber checks
Steering and suspension check
Windshield inspection
Tire pressure check and TPMS inspection
40,000-Mile Jetta Service
Of course, the 40,000-mile interval includes the 10,000-mile services and 20,000-mile services. Basically, your 40,000-mile service appointment will include a complete and comprehensive check-up on your vehicle's parts and components, including all those mentioned above, plus the following:
Suspension components
Corrosion inside and out
Brake system
Underbody
Windshield
Exhaust system
Interior lighting
Ribbed V-belt
Sunroof
Volkswagen Jetta Maintenance Schedule Past 40,000 Miles
Of course, most vehicles stay on the road for a long, long time after they've picked up 40,000 miles. Thankfully, the rest of the Volkswagen Jetta maintenance schedule is easy to understand! After 40,000 miles, the schedule essentially starts to repeat itself. So, the 50,000-mile appointment is treated as a regular 10,000-mile visit, the 60,000-mile appointment is treated as a basic 20,000-mile checkup, and so forth.
What is the Volkswagen Jetta Warranty?
The most significant change to consider after this point is the expiration of your excellent Volkswagen warranty. Many competing compact sedans are covered by a basic limited warranty that lasts for 3 years or 36,000 miles, and some may include a longer-lasting powertrain warranty. With the Volkswagen Jetta warranty, you'll receive extensive basic and powertrain coverage lasting for 6 years or 72,000 miles*. This is part of what makes a Volkswagen vehicle so inexpensive to maintain!
You'll need to keep up with VW Jetta maintenance if you want to maintain coverage for this period. After your warranty expires, it's up to you to keep things together! Those who do will enjoy a better experience on all of their Washington DC and Springfield drives.
Get a Volkswagen Oil Change & More at Alexandria Volkswagen
Maybe you're ready to schedule service, or maybe you'd like to know how to change the oil in a Volkswagen at home! Either way, the experts at our Alexandria service department can help! Whether you're getting ready for your first Volkswagen Jetta oil change or you're rounding the 100,000-mile marker, you'll definitely want to check out our VW oil change coupons and service specials. We can also answer your other service questions, such as how to fix the EPC light on a Volkswagen.
Learn More with Alexandria Volkswagen